Shop Our Products
American Surgical offers absorbent, single-use surgical tools for use across a wide array of medical specialties. Our products are all made in the United States and created to meet the requirements of new and improved surgical techniques. Studies show that American Surgical neurosurgical patties outperform our competitors in all key categories, from greatest absorbency to best pliability.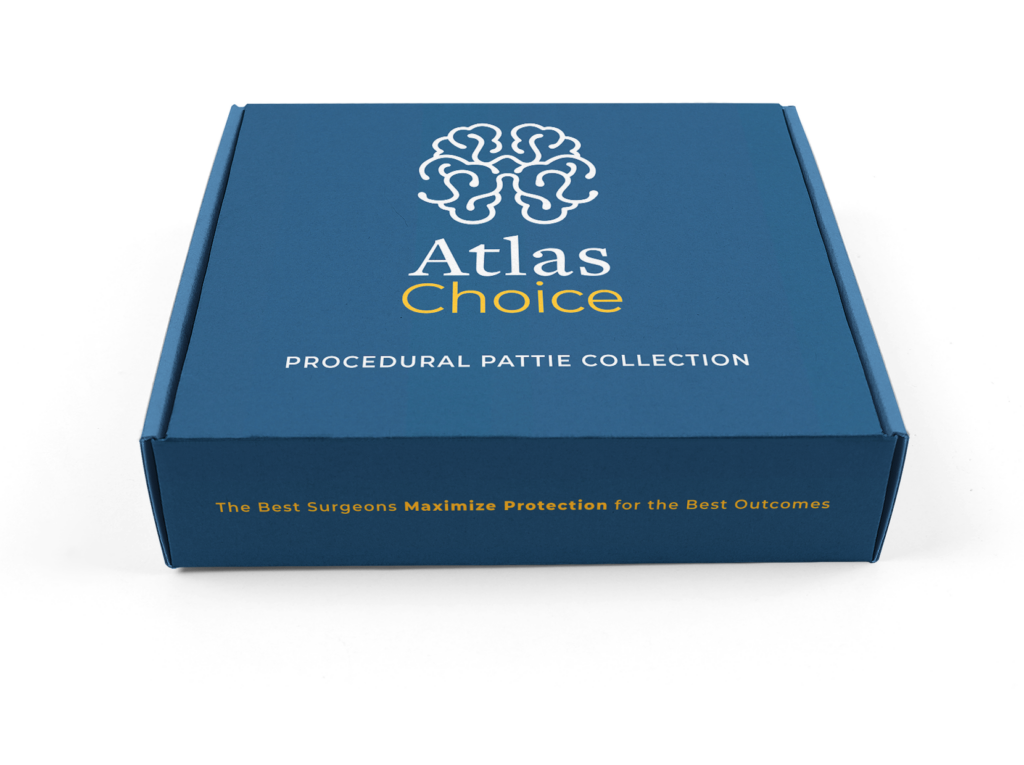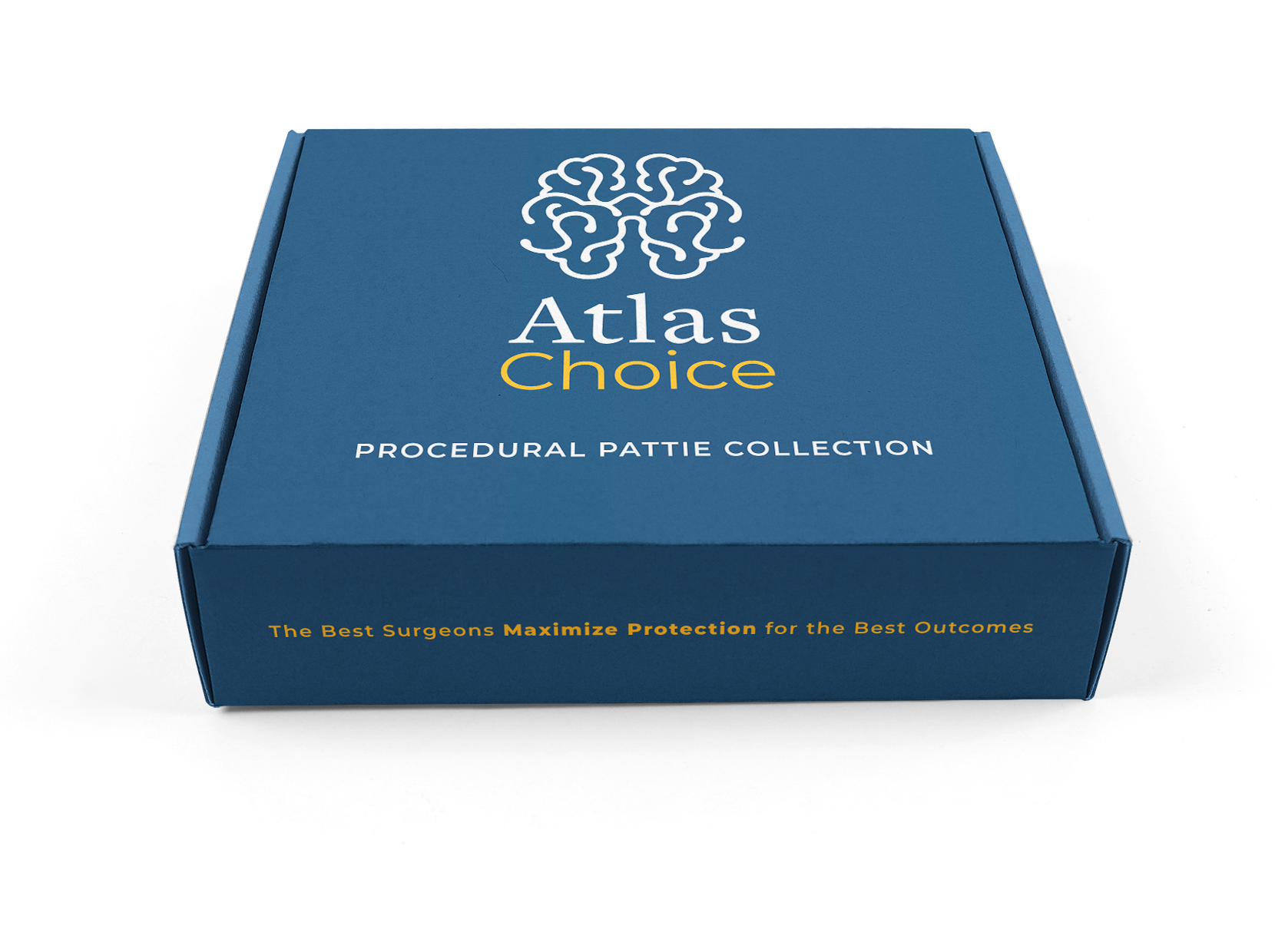 Atlas Choice™ Sterile Procedure Pattie Boxes
The Atlas Choice™ sterile procedural pattie boxes are designed to increase operative workflow for nurses and staff. Each box has the proper quantity, sizes, and desired types of patties for each type of neurosurgical procedure. Custom boxes can be created.