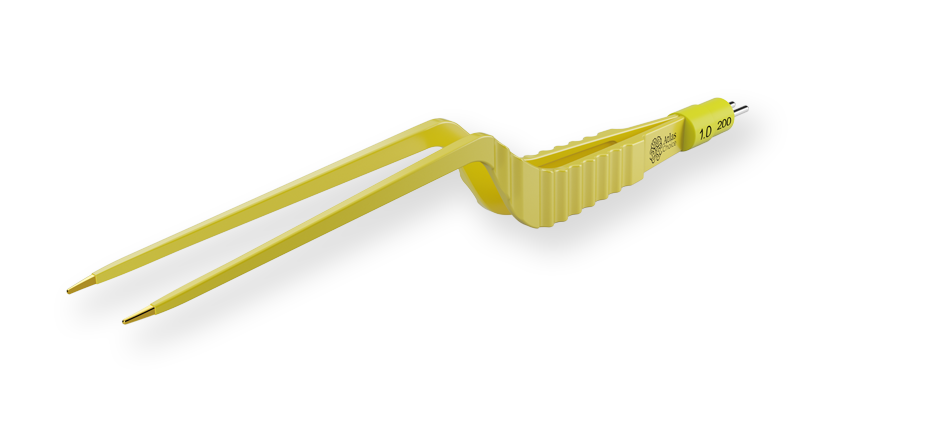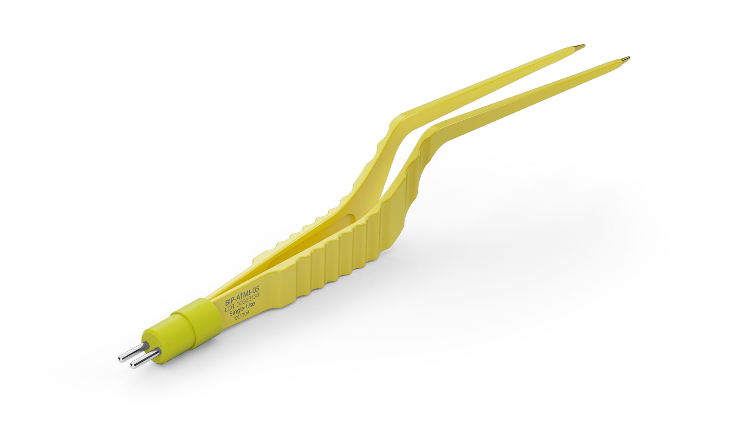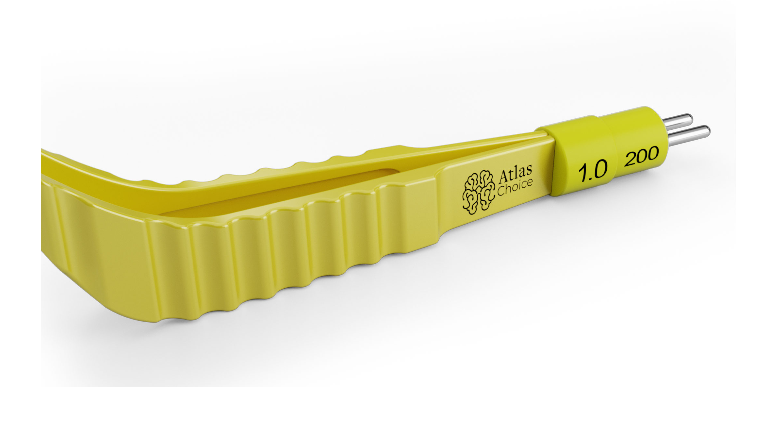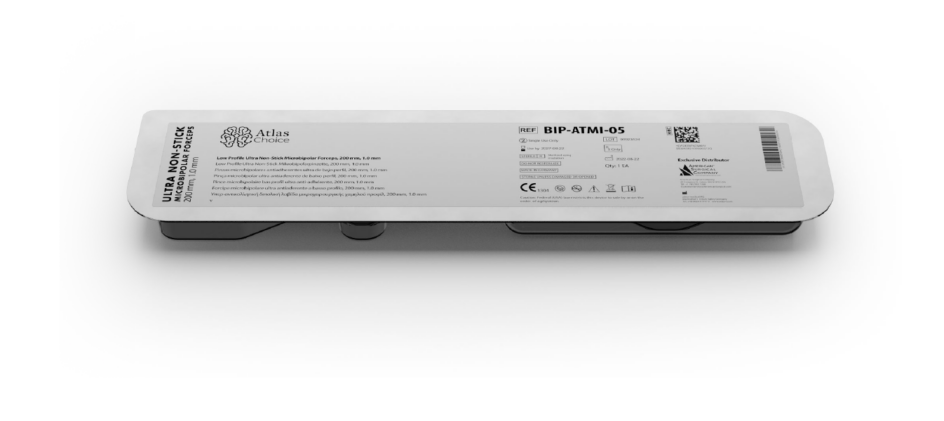 Superior Tip Functionality
Solid Silver for Superior Coagulation
Solid silver tips for superior non-stick effect. Solid silver allows for superior conductivity thereby using less generator power than silver plated tips. Unparalleled heat sink with advanced heat transport technology conveys heat away from the tips to minimize charring. Experience the neurosurgical advantages.
luer lock irrigation option.

Low-profile Slim Tines
For superior access to deeper surgical corridors
Low-profile, slim tines offer deeper access to narrow surgical corridors and enhanced visual performance.
| | | |
| --- | --- | --- |
| Product code | Length | Tip size |
| BIP-ATMI-04 | 8 in | 0.5 mm |
| BIP-ATMI-05 | 8 in | 1.0 mm |
| BIP-ATMA-03 | 8 in | 1.5 mm |
| BIP-ATMA-04 | 8 in | 2.0 mm |
| BIP-ATMI-O7 | 9 in | 0.5 mm |
| BIP-ATMI-08 | 9 in | 1.0 mm |
| BIP-ATMI-09 | 9 in | 1.5 mm |
Irrigation
---
| | | |
| --- | --- | --- |
| Product code | Length | Tip size |
| BIP-ATMI-04-IR | 8 in | 0.5 mm |
| BIP-ATMI-05-IR | 8 in | 1.0 mm |
| BIP-ATMA-03-IR | 8 in | 1.5 mm |
| BIP-ATMA-04-IR | 8 in | 2.0 mm |
| BIP-ATMI-O7-IR | 9 in | 0.5 mm |
| BIP-ATMI-08-IR | 9 in | 1.0 mm |
| BIP-ATMI-09-IR | 9 in | 1.5 mm |