A Cottonoid® is or also called a neuro pattie, paddie or neurosurgical sponge is an absorbent material, primarily made of cotton or rayon used for absorption, fluid management, tissue protection and dissection in neurosurgical procedures. The word Cottonoid® was a brand of neuro patties by the Johnson and Johnson company and was the first well-known brand of neuro patties (now called Codman Cottonoid®). The term Cottonoid® stuck and is still used today. However, today's cottonoids® are not made of cotton, they are made of rayon. The only 100% US cotton patties are called Americot®. Rayon was the material of choice because it acted like cotton, cost less and offered less linting. Read more about Cottonoid® Sizes.
Some of the first cottonoid® pledgets were made of 100% cotton and cut by nurses who would ensure a good supply was readily available and continued to supply new ones throughout the operation. At that time there was no surgical sponge count method as there is today and the cottonoids® did not have a locator string or a barium strip for x-ray detectability. Knowing that you took all the of the cottonoids® out of the operating area required the surgical assistant to remember how many the surgeon put in.
The only known footage of a neurosurgical operation done by Dr. Harvey Cushing is from 1931 at the Peter Bent Brigham Hospital in Boston. In this video it shows him using the cotton pledgets in a neurosurgical procedure. This is some of the earliest video footage we have of a cottonoid® being used. Dr. Light who is narrating the film tells a story of when a cottonoid® was left in the brain. ( Original footage: https://youtu.be/m1CfG0vi3_M)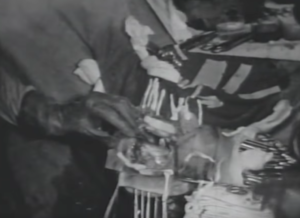 He goes onto say that Dr. Cushing put a cotton pledget into an angle, inside the brain but the surgical assistant never saw Dr. Cushing take it out of the angle. He was worried about it but didn't say anything until after Dr. Cushing had finished. Finally, the assistant said "Dr. Cushing did you mean to leave that piece of cotton in the angle" without a word Dr. Cushing removed every stitch and opened up the head again to find a cottonoid® in the angle. Dr. Cushing removed the cottonoid® and stiched the patient back up. It wasn't until later years that cottonoid® had a locator string attached to help prevent these situations. Todays cottonoid® not only have locator strings but have a barium line for x-ray detectability.
Neuro patties are used by neurosurgeons, spine surgeons, ENT surgeons or surgical procedures that touch neural tissue. Neuro patties or sponges come in various sizes and types, depending on the surgeon's preference and the procedure. Watch neuro patties being used in procedures by visiting our YouTube Channel.
Neuro pattie types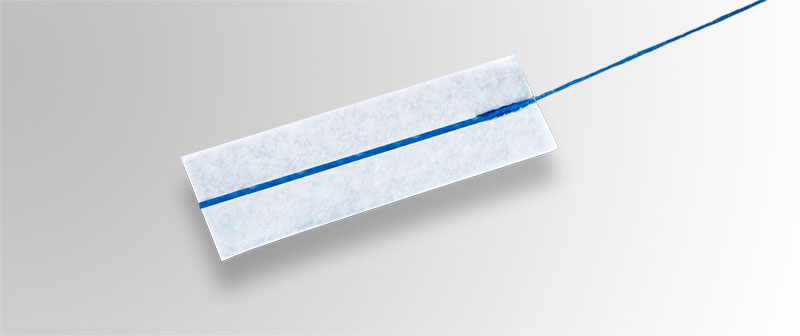 Ray-Cot® cottonoid neuro pattie is an improved version of the standard rayon neurosurgical pattie with superior strength and performance. Ray-Cot® neurosurgical patties utilize a special rayon material that has superior pliability and absorption, while providing softness and protection to delicate tissue. The Ray-Cot® material is shown to be up to 2x stronger than the leading competitor and demonstrates up to 12% greater absorption by weight per absorption testing.
---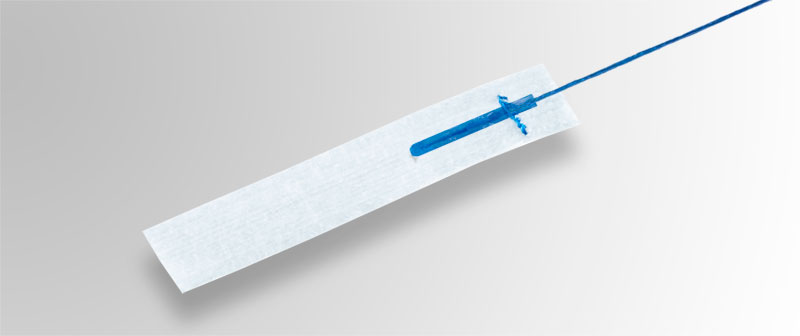 Delicot® ultra-thin neurosurgical patties are the only product that was made for delicate microsurgical procedures with a 0.33 mm profile allowing for precise positioning, molding, and superior pliability for instrument support and tissue protection. Delicot® demonstrates the best filterability of fluids via suction and is capable of absorbing greater than 8 times its dry weight. It was developed in partnership with Dr. Takanori Fukushima to allow him to perform his revolutionary techniques that could not be done with traditional patties.
---
Americot® neurosurgical patties are made with 100% U.S.A. cotton. Americot® offers excellent absorption, softness and protection with the slow-drying properties of cotton compared to other synthetic based neuro patties on the market.
---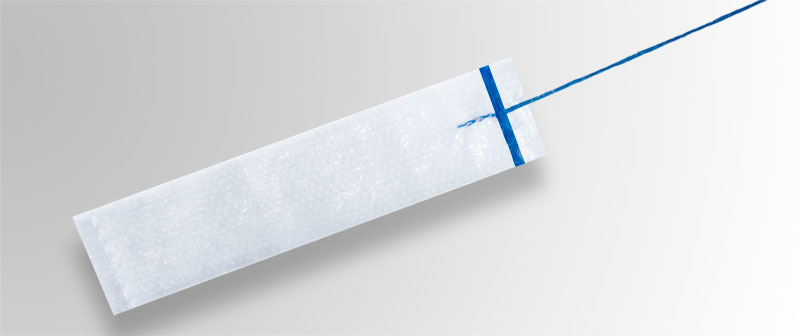 Telfa®* neurosurgical patties are capable of absorbing more than 11 times their dry weight in fluid. Telfa® is a natural/polymer hybrid neurosurgical pattie for both reduced adhesion and high absorbency. This is possible because of the combination of a Telfa® outer layer surrounding the absorbent cotton inner layer. Perforations in the surface layer facilitate rapid fluid absorption into the cotton interior and provide the ability to aspirate through the pattie resulting in a remarkably versatile neurosurgical pattie that is slow to dry; similar to 100% cotton neurosurgical patties. Telfa® patties are often used behind retractor blades in skull base procedures to help reduce stress on the underlying tissue.
Cottonoid® is a registered trademark of Integra Lifesciences. Telfa® is a registered trademark of KPR U.S., LLC