July 26, 2021
Posted by:

American Surgical

Category:

Neurosurgery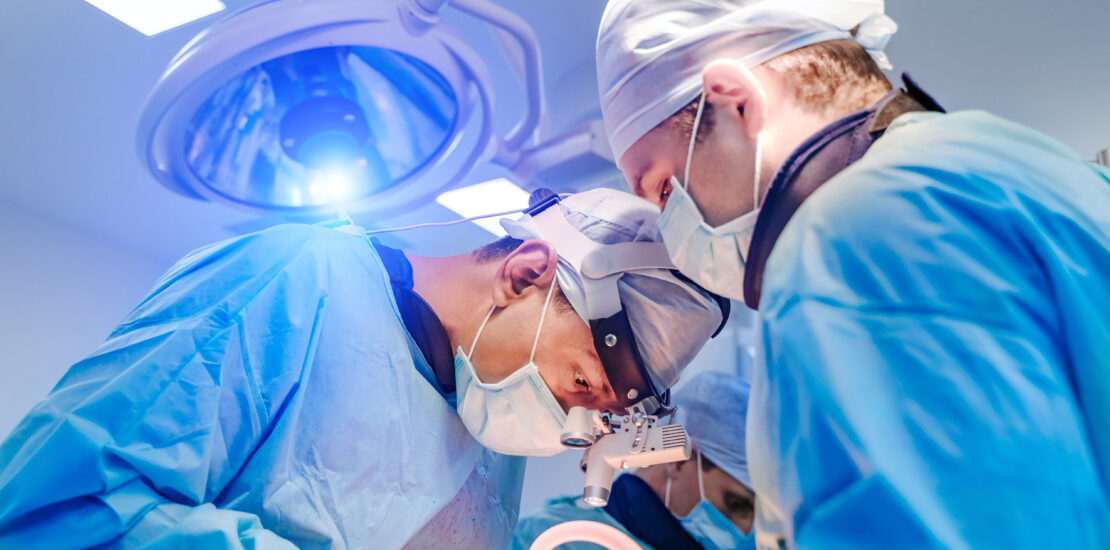 Neurosurgery focuses on the diagnosis and treatment of injuries or diseases of the brain, spinal cord, spinal column, peripheral nerves, and their blood supply, such as:
tumors that originate on the brain or spinal cord, as well as tumors that lead to complications by imposing pressure on the brain or spinal cord from the outside,
aneurysm, arteriovenous malformation, cavernoma of the arteries supplying the brain or spinal cord,
congenital diseases of the nervous system, such as meningomyelocele,
hydrocephalus, which refers to an increase in the quantity of fluid in the brain cavities,
spinal disorders of various types,
occlusion of cerebral vessels,
head and spinal cord injuries,
brain hemorrhages.
Performing Surgery On Or Near the Neural Tissue
In the case of surgical intervention on or near the neural tissue, besides the surgical method to be applied, the importance of surgical technique, equipment to be used, and infrastructure is increasing. Whether it is open surgery or minimally invasive methods, it is of great importance to protect the nerve tissue and ensure that it is not damaged. In this context, Cottonoid® (also called a neuro pattie, paddie, or neurosurgical sponge) which is primarily made of cotton or rayon, becomes a key element for absorption, fluid management, tissue protection, and dissection in neurosurgical procedures. These patties are also widely used during spine surgeries since Cottonoid® sizes and shapes vary depending on the surgical needs.
What Are The Most Common Neurosurgical Procedures?
An experienced neurosurgeon performs surgeries on the brain, spine, and nerves using the most recent non-invasive, minimally invasive, and open neurosurgical techniques, including:
Brain surgery

Clot removal: A surgical thrombectomy begins with an incision into a blood vessel to remove the clot, and then the vessel is restored.

Aneurysm repair: Aneurysms are often repaired using one of two methods: neurosurgical clipping and endovascular coiling. Clipping is performed during an open craniotomy whereas coiling is a less invasive method of treating aneurysms.

Tumor removal: An incision in the skull, which is known as a craniotomy, is required to remove a brain tumor.

Brain bleed stoppage: Many hemorrhages may not require treatment and resolve on their own, but some may necessitate a craniotomy.

Trauma repair: Neurosurgery on the brain is often performed in situations of serious head injury. One of the most common forms of surgery performed to treat serious head injuries is a craniotomy.

Shunt insertion or revision: Extra cerebrospinal fluid (CSF) is drained from the brain using a ventriculoperitoneal (VP) or ventriculoatrial (VAS) shunt.

Stereotactic radiosurgery: SRS (stereotactic radiosurgery) is a non-surgical radiation therapy that is used to treat functional abnormalities and small brain tumors.

Endovascular procedures

Carotid endarterectomy: Carotid endarterectomy is a surgical technique that removes fatty deposits (plaque) that cause carotid artery, which is the primary blood vessel that supplies the head and neck, narrowing.

Coil embolization: Coil embolization is a minimally invasive technique that fills an aneurysm to lower the risk of bleeding.

Peripheral nerve surgery

Carpal tunnel release: A carpal tunnel release is cutting through the ligament that is pressing on the carpal tunnel. This allows greater space for the median nerve and improves pain and function.

Ulnar nerve release: Ulnar nerve release is a procedure to release the pressure on the ulnar nerve at the cubital tunnel.

Vagus nerve stimulation: The use of a device to stimulate the vagus nerve with electrical impulses to treat epilepsy and depression is known as vagus nerve stimulation.

Spine surgery

Diskectomy: Surgical removal of a herniated disk's damaged section from the spine is known as diskectomy.

Laminectomy: Laminectomy is a surgical procedure in which a portion or all of the vertebral bone (lamina) is removed.

Spinal fusion: A surgical procedure that permanently connects two or more vertebrae in the spine, removing mobility between them.

Vertebroplasty and kyphoplasty: Vertebroplasty and kyphoplasty are both minimally invasive procedures to repair compression fractures.

Spine stabilization and reconstruction: Spine reconstruction surgery is used to treat major spinal deformities or misalignment of the spine.
What Are The Subspecialties Of Neurosurgery?
Neurosurgeons are experts in all aspects of neurological surgery, including the diagnosis and treatment of brain, spinal cord, and peripheral nerve diseases and disorders. There are also neurosurgical subspecialties:
Brain tumor neurosurgery

Neurosurgeons collaborate closely with neuro-oncologists, radiation oncologists, and other specialists in the diagnosis and treatment of brain and spinal cord malignancies.

Endovascular and cerebrovascular neurosurgery

Endovascular treatments use tiny incisions to access the artery, allowing for a quicker recovery and reduced morbidity than open surgery.

Functional neurosurgery

By executing complicated treatments that restore neurological condition and function, this expanding, highly specialized area is opening the path for new treatment options for neurological diseases and movement disorders.

Neurotrauma and neurocritical care

This specialty focuses to treat patients who have suffered traumatic brain injuries, spinal cord injuries, strokes, or other neurological emergencies.

Pediatric neurosurgery

Pediatric neurosurgeons offer prenatal surgical consultations as well as postnatal surgical treatments throughout infancy and early adulthood.

Peripheral nerve surgery

Provides comprehensive assessment and surgical treatment for peripheral nerve disorders such as entrapment syndromes (e.g., carpal tunnel syndrome) and traumatic nerve injuries.

Spinal Surgery

Spine surgeons treat patients with degenerative spine diseases, ruptured discs, primary and metastatic spinal tumors, traumatic spine injuries, and congenital disorders.