January 6, 2020
Posted by:

American Surgical

Category:

Shows and Workshops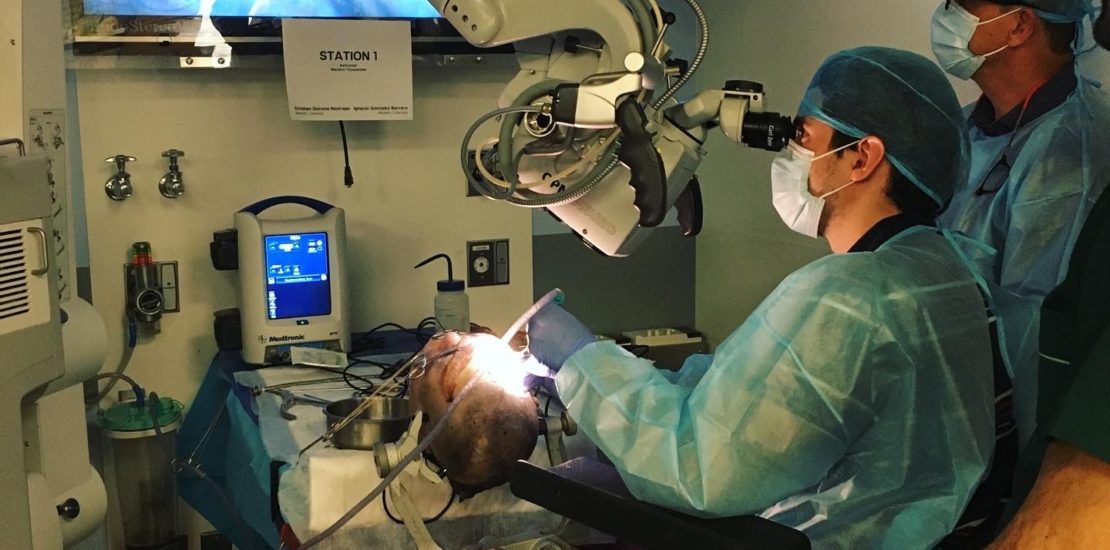 The whir of a drill, the faint smell of formaldehyde, and a flurry of figures in scrubs; this was the scene at the 2019 Complex Surgical Approaches to the Skull Base hands-on Cadaver Workshop that took place at Weill Cornell from December 12th to 14th ( https://skullbaseneurosurgery.org/courses/skullbase/ ). Physicians, surgeons, residents, and fellows circled up to be instructed by the world-renowned Dr. Antonio Bernardo, MD via a combination of cadaver dissections and 3-D virtual reality environment in the state-of-the-art Neurosurgical Innovations and Training Center. 
The course's objectives covered a wide breadth of topics, from correctly identifying orbital anatomy and orbito-zygomatic osteotomies to reviewing jugular foramen anatomy and surgical exposure. It also gave participants an opportunity to witness and execute multiple complex skull base approaches including the fronto-orbitozygomatic, pericavernous, middle fossa anterior petrosectomy, translabyrinthine, and far lateral. With the Center's 3-D interactive cadaver workstations, participants were able to watch other dissections and review anatomy in 3D before and during their own hands-on dissections. 
This training, much like our patties, is designed to improve the care that patients receive when undergoing procedures in a real-world setting. American Surgical Company is proud to have had the opportunity to sponsor such an engaging and beneficial program. We were truly honored to be in the room with providers and get a small sense of the training they undergo to become the best medical personnel they can be.  
If you're interested in learning more about our Armoursorb patties, which are used in this Skull Base training course, you can see the product description and watch videos of the product in action here: https://www.americansurgical.com/armoursorb/